I'm going to be honest here - there was no way I could pick out only 10 from this month's list. There was just no way. Okay, I could have been arbitrary and such, but I didn't want to do that and I thought, "this is something I do for fun and I can have as many songs on this list as I like." So, I followed my gut and here we are...24 this month. I hope you enjoy.
Kiko (103 Words): Absofacto & 10k Cities
- Sounds like
Tokyo Police Club
once you move past the first little intro. I like it. I like it a lot. I like TPC, don't get me wrong here. Check out
Absofacto
on FaceBook and watch the video if you like:
Counting Sheep: Acrylics
I'm going to be honest, you sound like Bright Eyes :) and that's a good thing.
Lose It:
Austra
-
Your voice is amazing. The beat is infectious. I want to cry and I want to dance and I want to sing
all at the same time.
Afraid of the Dark: Big White Clouds
WONDER OF WE feat.
STEFFALOO
:
BILLY COMFORT
- in the opening beats of this song, I'm caught. There was no way I was leaving this one out of the list.
Real Life:
Brothertiger
- This one isn't my favourite brothertiger, but that's relative right? I mean I LOVE brothertiger, so to have one that's not as good as another still leaves it better than most everything else.
Belonging:
Clock Opera
-
diggin' the piano introduction and then comes the voice of the phantom. Ha. I love it.
Boring Horror (Sundance Remix)
: GOBBLE GOBBLE - WAHOOO! Apparently I know someone who knows this guy. That's awesome. I think that means 2 degrees of separation doesn't it? Sweet. We are like best of friends now.
The Dinosaurs of Cabazon: Jacob 2-2 - This song is still here because they use a cut from one of the greatest movies of all time,
The Wizard
staring Fred Savage. They mixed in the famous, "California"the little autistic boy said when he was trying to get his friend or brother or someone to take him to California to win a video game competition. "California".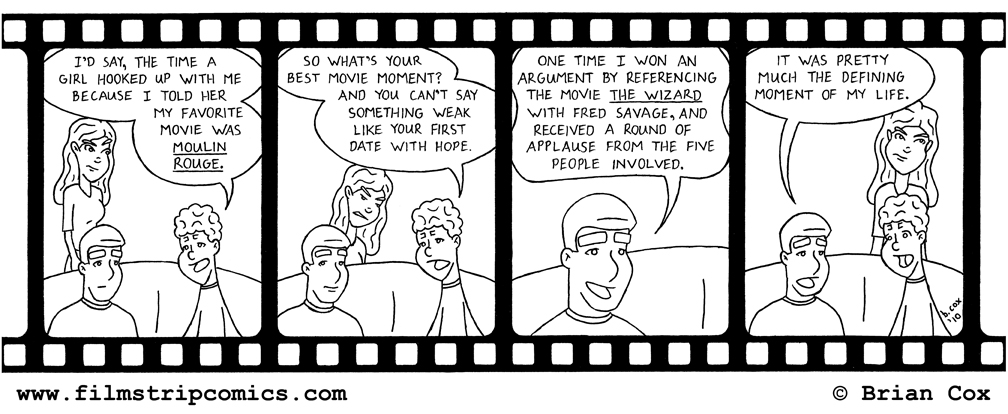 White Hill: A Little Nothing
Flying Canoes: Lukestar
Damn These Vampires: The Mountain Goats
Lighthouse: NewVillager
Honey Touches: Ponytail
Forget That You're Young: The Raveonettes
Laws Of Gravity: Rubik
Nomenclature: The Seedy Seeds
How Will I Copulate? (Moranis Mashup feat. Whitney Houston):
Star Slinger
- OMG I love this remix. I'm listening to it everywhere I go; sitting in training courses, driving car, walking dog, writing blog, reading, eating breakfast - everywhere - even in the shower. I can't stop. Thank-you Star Slinger for bringing me back to some good memories and also letting me giggle a little at the quick and high voice of Whitney (as it should always be).
Please Stay: Summer Heart - sway a little bit wherever you may be, gently tap your heal, and then hum along and you'll share the experience I had with Please Stay by Summer Heart. Such a feel good summer song - late night like in Whitehorse end of July and it's still almost bright out and you reach for a sweater. A good night. Okay, so these folks are no where to be found on the internet...okay, I did only try and look for about ten minutes. Meh, I tried...you can find something out about them I'm sure on the
BIRP!
website.
Eleven (ft. tUnE-yArDs): Thao and Mirah
My Country: Tune-Yards
6 Billion: Whale Tooth
Mateo: Yohuna
Anthems for a Seventeen Year-Old Girl (Broken Social Scene Cover): Young Buffalo